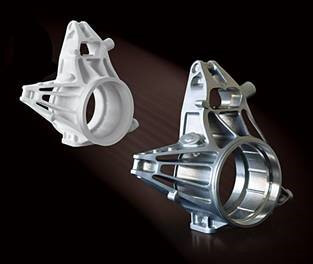 Die Casting Company
PA International is a China based Die Casting Company. We specialize in casting Aluminum, Magnesium and alloys, machining services and plating or painting. We have access to comprehensive range of  machinery and tools to support die casting of simple and complex shapes that some other manufacturers find challenging to do. With number of processes under one roof we manufacture all sort of products and offer assembly services. We offer following technologies: Investment Casting, Gravity Casting, Die Casting and Sand Casting.
Die Casting Manufacturing
We can handle it all, Design of the most challenging casting forms, Casting, Fabrication, Finishing, Assembly and Delivery. We offer programs that allow our customers to receive a complete part, assembly or private label product.
Die Casting in China
ISO Certified facility, technical support 24/7, dedicated account manager and competitive pricing makes us a manufacturer of the choice. Value add services include but not limited to painting, post machining, electro-mechanical assembly and packaging.
3 EASY steps to get started!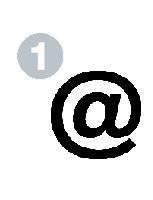 Send us email
Fill in detail in the form below and send. One of our Engineers will come back to you promptly asking for drawings and technical specifications.
Review quote
You will promptly receive the quote for custom Casting. Review and comment on technical aspects and pricing. We eager to hear your feedback!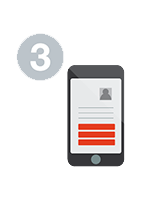 Place the order
Have the best of China based Aluminum Die Casting Company to produce your Casting! We will send samples first before mass production.
Ordering your Die Casting
Your part drawings will be reviewed in house by PA International engineers. The best suited type of casting will be chosen for your part according to the intended use and complexity of the design. Off-tool samples will be provided to you after drawings are approved. We tailor for small production runs as well, been a China based Casting Manufacturer an important part of our business is short runs and small quantities of customized shapes which include but is not limited to building & construction, transportation, consumer goods, packaging and engineering products. Casting Options:
The investment casting is also called lost wax casting. It's generally used for complicated shapes. The unit cost by investment casting is higher, but it has a lower tooling cost.
The gravity casting is permanent mold casting. The gravity casting main advantages are the reusable mold, good surface finish, good dimensional accuracy and high production rates.
The die casting is suitable for applications that require good surface finish and dimensional consistency. Manufacturing of parts is relatively simple, which keeps the incremental cost per item low.
Sand casting or sand mold casting used for metal parts that are ranging from a couple ounces to several tons. The small parts include gears, pulleys, crankshafts, connecting rods, and the larger parts include large equipment housings, engine blocks, cylinder heads and transmission cases.
Die casting is a manufacturing process in which molten metal is poured or forced into steel molds. The molds—also known as tools or dies—are created using steel and are specially designed for each project. This allows each component to be created with accuracy and repeatability. Aluminum, zinc, and magnesium are the most commonly used die casting alloys.
Die Casting Advantages
Die casting can have significant advantages over other manufacturing processes, which often lead to major cost savings, not only in the part price itself but also in the overall cost of production. When you cast a part, you can create complex net shapes, including external threads and complex internal features with minimal draft angles—minimizing secondary operations. You can also combine multiple parts into a single part, eliminating assembly operations and lowering labor costs, with the added benefits of simplified stock control and greater component consistency.
Other benefits include:
Variable wall thicknesses
Tighter tolerances
Fewer steps from raw material to finished part
Fast production cycle times
Reduction in material scrap
Long tool life, especially for zinc and magnesium
Die Casting Alloys
Zinc, aluminum, and magnesium are the three main die casting alloys. They are normally non-ferrous and their mechanical properties vary greatly to fit almost every type of application a manufacturer may need. Not only can die cast alloys withstand high operating temperatures, but they are also fully recyclable. Die cast alloys also have:
Good corrosion resistance
High strength and hardness
High thermal conductivity
High electrical conductivity
Outstanding EMI/RFI shielding properties
Good finishing characteristics
Separately, each die cast alloy offers a variety of benefits that the other may not offer. That is one of the great things about die casting, you do not have to be limited when it comes to choosing the right metal.
Die Cast Process
There isn't one single process that can suit every project. Each project is different which is why PAI offers multiple solutions for all die casting needs. This ensures the right process is always used for the right application. At PAI, we offer three different types of die casting processes.
Hot-Chamber
Used for zinc, some magnesium alloys, and other low-melting, hot-chamber die casting is a great option for alloys that do not readily attack and erode metal pots, cylinders, and plungers.
Cold-Chamber
Better suited for metals with high melting points such as aluminum, during cold-chamber die casting, metal is liquefied and then ladled into a cold chamber where a hydraulically operated plunger pushes the metal into the die.
Injected Metal Assembly
Over the past 30 years, we have developed and refined our innovative; one-step manufacturing solution, Injected Metal Assembly. IMA outperforms most adhesives used for small component joining and assembly production and reduces manufacturing costs.
Multi-Slide & Conventional Die Casting
At PAI, we offer two different types of tooling: multi-slide and conventional. Each has their own unique benefits and our skilled engineers can help decide which tooling is best for each project.
Benefits of Multi-Slide Tooling
Our proprietary multi-slide tooling technology offers a number of unique advantages, including:
Net shape first time
Eliminates secondary operations like assembly and machining
Complex geometry and tight tolerances at higher speeds
Minimum part-to-part variation compared to conventional multi-cavity dies
Compact tooling that is less prone to parting-line variation and its negative effect on the finished part's dimensional tolerances
Benefits of Conventional Tooling
Conventional die cast tooling is designed with single or multiple cavities. The tool is designed to be efficient and cut down on secondary operations which help lower costs. Other benefits of conventional die cast tooling, include:
Dies that are designed to efficiently manage high volume production
Net shape die casting, with design focused to avoid secondary operations
Steel braced dies to aid in the longevity of the tool
Efficient production with properly planned cooling and water lines
Global Die Castings
PAI is a global manufacturer of both conventional and multi-slide die cast precision components. Our engineers offer design solutions for a variety of industries including consumer electronics, automotive, healthcare, and more. When our engineers are involved early in the project, they can help design a tool and part specifically for mass production. All of our customers receive insight and expertise throughout all stages of the project. Contact our engineering team to request a quote today.